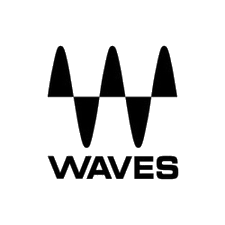 Waves Audio
Waves is the world's leading developer of audio plugins and signal processors for the professional and consumer electronics audio markets.
Heard on hit records, major motion pictures, and popular video games worldwide, Waves' cutting-edge software and hardware processors are used in every aspect of audio production, from tracking to mixing to mastering, broadcast, live sound, and more.
Waves offers Native and SoundGrid audio plugins in VST, TDM, RTAS, and AU formats for Pro Tools, Logic, Cubase, Ableton and other popular hosts.
Waves began in October 1992 with the introduction of the first audio plugin, the Q10 Paragraphic equalizer. The Q10 broke new ground in three major areas. First, it was the debut of the audio signal processor plugin, a tool commonly used today. Second, its graphic user interface gave users unprecedented control and eliminated the requirement for a DSP engineering background since it automated the filter coefficient calculations. Finally, the revolutionary Q10 offered sound quality equal to or better than many of its hardware counterparts.
Another highlight of Waves' first decade of success was the development of the L1 Ultramximizer™, which established a new benchmark for dynamic controls. Still considered innovative over a decade later, countless L1s are an integral part of studios all over the world. Propelled by an increasingly comprehensive product line, Waves quickly became a favorite of engineers worldwide and the choice of recognized audio masters.
Waves founders Gilad Keren and Meir Shaashua share music as their first love. When establishing Waves, Gilad drew upon his experience as an accomplished sound engineer, having recorded and produced hits for major Israeli artists, while Meir had been a musician in successful bands. Both Gilad and Meir pursued engineering study: Meir went to Hebrew University and majored in Physics and Mathematics; Gilad attended Israel's Technion Institute of Technology and majored in applied Mathematics. They met through a mutual friend at a recording studio in 1982. In 1990 they both worked for a start-up called AudioAnimation. Two years later, Waves Ltd. was formed in Israel and the U.S. simultaneously.
In the years since, Waves has grown into the world's leading developer and supplier of software-based audio signal processing tools, while expanding to meet the demand for Waves processing in hardware-based products. Waves' current product line has increased to over 60 processors that have been embraced by the audio industry in music production, film, post, and broadcast. In fact, the name Waves itself has become synonymous with top-of-the -line audio processing, and the company's products are used where superior quality is a pre-requisite: hit records, major motion pictures, and top-selling games worldwide.
Gilad remembers Waves' modest beginnings. He notes, "In the early days, a lot of people thought software would be a toy compared to hardware! But now, our products often replace multiple hardware boxes."
The Waves mission is to develop and provide solutions that enable unparalleled sonic quality for all audio applications. Underscoring this achievement, Waves award-winning audio processor plugins are now the standard technology for thousands of audio professionals in content creation. These plugins utilize Waves' proprietary DSP algorithms based on their psycho-acoustic expertise. Psycho-acoustics is the study of the perception of sound.
Waves' Maxx® technologies leverage its expertise in psycho-acoustics to provide custom semiconductor and DSP licensing solutions to consumer audio manufacturers worldwide. These solutions compensate for the acoustic quality limitations from small, power efficient speakers systems found in today's most popular CE products such as LCD TVs, notebook PCs, portable speaker systems, and mobile phones. Maxx® is already being used by some of the most important audio and consumer electronic firms in the world including Dell, Asus, Altec Lansing, Audio Products International, Clarion, JVC, Microsoft, Samsung, Sanyo and Sony.
Waves comprehensive products support over 20 different audio editing environments, both for CPU-based operation and DSP accelerator solutions. With over 150,000 users worldwide, Waves offers the broadest selection as well as the highest quality set of software solutions available.