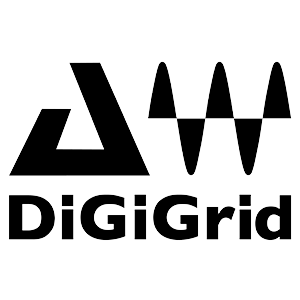 "DiGiGrid is the product of a collaboration between Waves, the world's leading developer of audio plugins and DiGiCo, the world's leading manufacturer of professional mixing consoles. The partnership between the two goes back to 2009. Waves needed a live partner for their new SoundGrid Audio networking and DSP technology and DiGiCo was the obvious choice. Some years, and thousands of SoundGrid-enabled consoles later, DiGiGrid was born, taking SoundGrid to new markets with advanced audio interfaces.
"Since DiGiGrid's launch as an independent business in 2013 we have established ourselves as a benchmark for the manufacture of advanced audio interfaces that give users the freedom to connect multiple DAWS and hardware devices, using award-winning preamps and providing systems with the power to run hundreds of plugins in real time.
"DiGiGrid interfaces are now regular toolbox items in many systems. Our MGB and MGO MADI interfaces (and recent Quad MADI MGR) are standard high-channel-count interfaces on many touring and broadcasting systems. For high-channel-count virtual soundcheck interfacing, or combined with a SoundGrid DSP server for low latency plugin processing, they're hard to beat.
"In 2016, we expanded our range of interfaces, launching the Desktop Series. These small and portable solutions maintained DiGiGrid's core values of superb audio and outstanding build quality without compromise. The range's aluminium extruded interfaces and discrete analogue circuit designs provided users with a premium product. Professional quality advanced network based interfaces had never been so easy to use or affordable.
"With the expansion of Waves host software, users now have a choice of three platforms and applications for their DiGiGrid hardware. SoundGrid Studio, SuperRack and LV1 cover all the bases – DiGiGrid is the backbone to each. Within systems for studio, broadcast or touring, the DiGiGrid range provides audio professionals with high quality networked audio solutions for every situation.
"At DiGiGrid, everything we create and develop is directed towards our customers' achievement of excellence. Rapid service and a high-level of technical support are ingrained in our operations – we'll look after you and our products will look after your work."